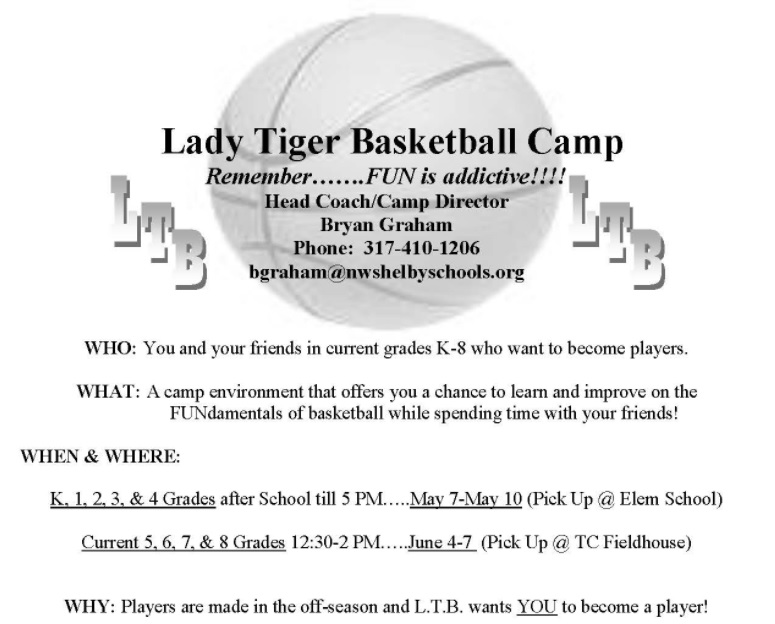 Basketball Camp Fees are $35 per child. If your family has multiple children attending, please deduct $5 for the second child.
When choosing your Camp Level, please go by the grade your child is CURRENTLY in.
Make checks payable to Bryan Graham.
K-4th Grade Camp – Wednesday, April 25
5th – 8th Grade Camp – Wednesday, May 23
*Each camper will receive a T-shirt and a Basketball!